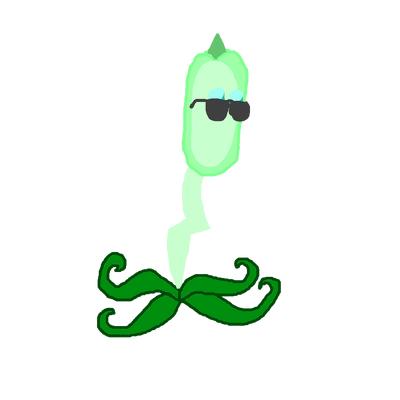 Lightning Reed is the owner of a radio station near Plantville, playing music, and sometimes telling classics to elders.
Personal Info
Edit
Species: Plant
Age: 21
Enemies: unknown
Friends: Security-nut, Blover
Personality: Excited, laidback, and modern.
His radio station is based off his almanac entry in Plants vs. Zombies 2.
He was the first plant from Plants vs. Zombies 2 created by CompliensCreator00. 
He actually have an Mohawk and the top of his head.