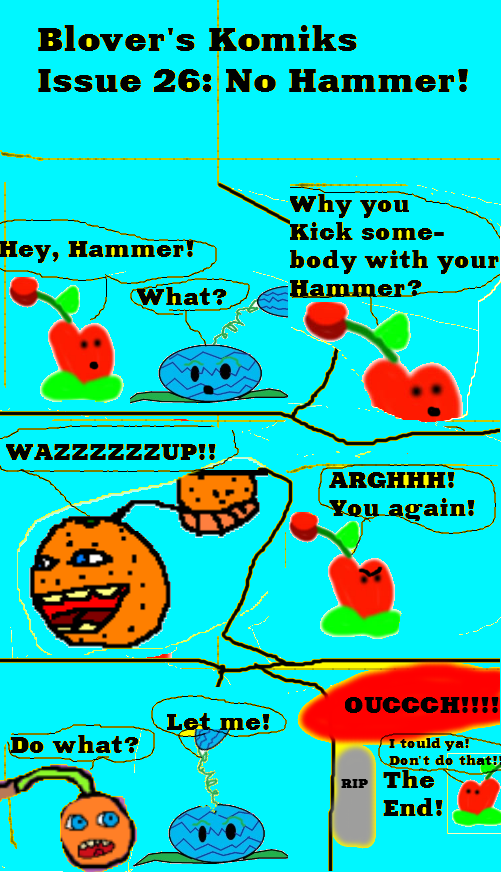 Apple-pult talks with Melon Hammer. He asks why he punches everyone with his hammer, but then appears Annoying Orange-pult and he kills(not kicks) him. Then Apple-pult actually turns sad : No more stories like that!
No more killing stories!
Annoying Orange-pult didn't die.
This is the first issue of Season Two.
Irronically, Blover doesn't make an appearance in this issue.